ratings:
1/5 - never again
2/5 - not the worst thing
3/5 - good
4/5 - really good
5/5 - drop everything you're doing 
      and read this book
---
FEBRUARY 2019
– 12.4 pages/day –
–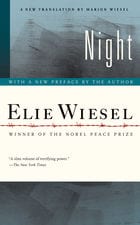 NIGHT BY ELIE WIESEL – TRANSLATED BY MARION WIESEL
my rating: 4/5
144 pages
This book was one of the best reads that I have read in awhile. This book is a creative educator in my opinion. I learned a lot more about the Jewish concentration camps and what made it better is the fact that it is told from the narrator's point of view. It made me connect more with the story since it's told that way. I was able to go inside of the concentration camp and experience it as if I was there which really proves how good this book really is. I thought that the words and sentence structure in this book were both extremely powerful. This is a topic that is meant to be taken seriously and with respect and this book is a wonderful representation of that. Some sentences had me sit back and rethink many things in my life which is absolutely a good thing. I would recommend this book to anyone, even if one doesn't typically enjoy this style of writing.  
https://www.goodreads.com/book/show/1617.Night
–
MYTHOLOGY (TIMELESS TALES OF GODS AND HEROES) BY EDITH HAMILTON
my rating: 3/5
85/330 pages read
If you like Greek mythology and the mystical and legend-type feeling in books, this is the book for you. I had to read this for my English class and I'll be honest, I did not enjoy it. There was only one chapter out of the six chapters that I have read that I have fully understood. This is absolutely a more difficult piece for more advanced readers. The amount of characters throw me off constantly since I don't know who's who at times. But I will say that this book is very well written if you have the time to sit down, re-read it, and analyze it. Or at least that's how it was for me. I am most likely not at that advanced of a level of reading for this book since I didn't have enough growth to understand and appreciate this book. I know quite a few people that actually enjoy this book so I am, by no means, am lowering this book. It is a wonderful book and I would often find myself getting lost in it, but I also found that I was forcing myself to read it quite a bit. Would recommend, just not for me. 
https://www.goodreads.com/book/show/23522.Mythology
–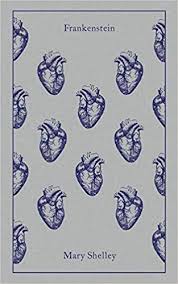 FRANKENSTEIN BY MARY SHELLEY
my rating: 4/5
60/265 pages read
From what I've read so far, I am in love with this book. I read quite a bit amount of pages in under two weeks which means a lot for me. I've always heard people hyping up this book and I genuinely thought that it was more of a "trend" to like this book. I didn't expect to like it this much, especially in the very beginning. I am very excited to read finish reading this book. It was kind of confusing in the beginning since there were letters involved and I didn't know where they were coming from, but when I realized what they were, I continued enjoying this book. I don't have too much to say about this book since I haven't read that much, but I genuinely can't wait to keep reading. I think that this is a classic that everyone must read at least once in their lifetime.
https://www.goodreads.com/book/show/35031085-frankenstein
–
also have read:
The Epic of Gilgamesh (28 pages)

The Battle with Humbaba

Enkidu's Dream of the Underworld

The Story of the Flood

The Return

Genesis 1-3: The creation and the Fall, and Genesis 6-9: The Story of the Flood (13 pages)
The Lady with the Dog by Anton Chekhov (15 pages)
The Lottery by Shirley Jackson (5 pages)
–
reflection:
The month of February has been the most that I have read in a solid two years. This year has been inspirational for me in the readers sense. I am extremely proud of myself this month since I have found my passion for reading once again. I want to obviously continue increasing my pages per day, but I feel like broadening my books would be more important. What I mean by that, is to increase the amount of different genres that I read. I would love to increase my book knowledge so when someone talks about a certain book, I want to say: "oh yeah, I've read that." My goal for March is to finish reading Frankenstein, read at least two short stories, and to find another book to enjoy that could possibly be a bit more challenging for me. I am very excited to see where my reading takes me next month.
---
march 2019
– 11.9 pages/day –
–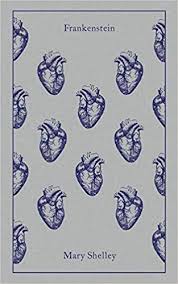 FRANKENSTEIN BY MARY SHELLEY
my rating: 5/5
265 pages
Stunning. That is an understatement for what this book is. Going into this, I was told mixed opinions on this book and now I understand completely why. I am blessed with an open mind. I was raised in a very strict household with very stubborn opinions all around me and I was able to break through and see the actual beauty and ugly in most things in this world. This book requires just that. From a straightforward mind, this is a basic book about a scientist that made a horrible mistake that is now going around, killing people. That is why many people didn't like this book in my opinion. Mary Shelley is a very smart individual. She took something that many, if not all, experience. This creature was discriminated against merely because he was different. Everyone disregarded the fact that he was abandoned, forced to survive and learn alone, insulted, and simply had the same emotions, reaction, and perception of the world's basics. Obviously his view shifted after he was essentially abused and mistreated by anyone he came across. I am glad that I was able to understand the deeper meaning of this book. I genuinely recommend this to anyone.
https://www.goodreads.com/book/show/35031085-frankenstein
–
FOR WHOM THE BELL TOLLS BY ERNEST HEMINGWAY
my rating: 3/5
122/471 pages read
Okay. I have enjoyed many of Hemingway's books in the past, but, I don't think this one is particularly for me. Personally, I feel that the actual idea is very good and I know the summary of it because I ended up googling it when I got bored after the first two pages. He is a very talented writer but I find myself finishing a page and not being able to process what I have read because I started daydreaming about something else. I just don't enjoy when someone over explains minor things. Constantly. Like every other page. I mean no offence to the author or the people that have enjoyed this book, and who knows, maybe later on I will genuinely start enjoying this book after decoding this author's writing. But for now, I don't think that I would continue reading this if I wasn't forced by my English teacher.
https://www.goodreads.com/book/show/46170.For_Whom_the_Bell_Tolls
–
Also have read:
The One About Cayote Going West by Thomas King (5 pages)
MilesCity, Montana by Alice Munro (16 pages)
Hamlet by William Shakespeare (shortened) (20 pages)
–
Reflection:
This month I have dove into a variation of pieces. I generally find myself getting bored of doing the same thing for a certain period of time and the fact that I have filled this month with different styles and genres makes me proud. I have said last month that I would like to broaden my books and I believe I have half-succeeded since I still have long ways to go. I would like to continue doing that but also to keep increasing my pages per day. I would like to finish For Whom the Bell Tolls and maybe read one or two simpler books to just relax and enjoy without thinking too much. I am very glad that I am reading so much more than I ever have now.
---
April 2019
– 16.3 pages/day –
–
FOR WHOM THE BELL TOLLS BY ERNEST HEMINGWAY
my rating: 3/5
471 pages
I will straight out say that this book is not for me. In my opinion, this book could've been written so much better, and people would genuinely have more knowledge on the Civil War in Spain. This book has been very boring to read, to the point where I would 'read' a solid four pages but then realise that I have completely zoned out. The amount of dialogue that is in this book pains me. I personally really enjoy dialogue, in moderation it's great to further connect with characters. But when the character speak two words to each other for an entire page, that's kind of too much for me. Page 263 is a great example; "…Oh I love thee so and I must care well for thee."
"Maria."
"Yes."
"Maria."
"Yes."
"Maria."
"Oh, yes. Please."
This would happen a lot. Majority of the book is filled with this type of dialogue. Completely unnesessary dialogue. A simple plot has been dragged out for 471 pages. I think that a simplified version of this book's plot is wonderful, and I would love to read it because it is interesting and educational at the same time. But Hemingway has completely wiped out both.
https://www.goodreads.com/book/show/46170.For_Whom_the_Bell_Tolls
–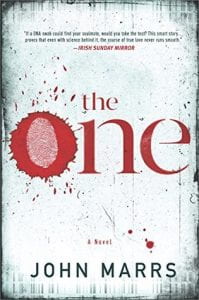 The one by john marrs
my rating: 5/5
124/412 pages read
I fell in love with this book after a few pages. While on vacation, I was stuck in the airport and I wanted a book to read on the plane to keep myself busy since I forgot a book. I asked my mother to buy this book for me and I did. I read over 100 pages in a little more than an hour, which is very good for me. This is definitely an easier read, but I find it wonderful. The concept is very unique and I really like it. The writing style is so unique as well. There are a few characters, and each chapter is a different character, and then they repeat. Each character has a completely different story, and different perspective. There is even a murderer in this book, and I find it so fascinating. I ended up forgetting it in the house I was staying in and I still am so upset about and want to punch myself repeatedly. So I placed a hold on this book and now have it. I will most likely finish reading it very soon because I am very captivated by this book. So far I would recommend this to anyone.
https://www.goodreads.com/book/show/40670312-the-one
–
Also have read:
almost all of Marge Piercy's poems
–
Reflection:
I am very satisfied with my pages per day this month. This is definitely a big jump but that is only because I got my hands on The One. I have learned that I am able to read multiple things at once, and I never knew that before, so I will continue doing that. I am proud to say that I have broadened my genres by a landslide this month since I have been focusing on short stories, poems, harder reads, and easier reads this month which matters the most to me. I would like to relax a bit more with reading this next month and read easier books since I have been piled with a lot of work recently and it's hard to keep up. For Whom The Bell Tolls has taken up a lot of my time that I didn't even fully enjoy so I am ready to get that time back in May.
---
may/june 2019
– 3.7 pages/day –
–
slightly dangerous by mary balogh
my rating: 4/5
68/365 pages read
I went with my mom to an estate sale in May and I was looking through the collection of books that the family had, and there was a lot. I love finding books in estate sales especially if they're ripped up and used since it shows that the person really enjoyed reading that book and maybe took it places and re-read. Or maybe they have anger management issues and completely wrecked said book… Besides that. I saw this book and its cover was completely off, it was worn out and I saw New York Times Bestseller on the front page and an interesting summary on the back and ended up buying it. This is a romance book and I haven't read one in a while so I'm excited to keep reading it. I'm actually really enjoying this book thus far and will end up finishing it shortly after all of my exams are done.
https://www.goodreads.com/book/show/71648.Slightly_Dangerous
–
I am the messenger by markus zusak
my rating: 4/5
24/357 pages read
My teacher has recommended this book to my class somewhere in the beginning of May and I have only started reading it at the very last day of the month. I found a bit of time the other day, remembered about this book, and read 24 pages and so far I'm really enjoying this. I like this genre a lot and I've heard many positive things about this book. This is a more easy-going book which I really needed that day. I, unfortunately, didn't read much so I can't say anything further about this book, but the first few pages really hooked me in. Can't wait to finish it.
https://www.goodreads.com/book/show/19057.I_Am_the_Messenger
–
Also have read:
Macbeth by William Shakespeare (not the original, shortened version) (20 pages)
–
Reflection:
I am very disappointed in myself this month in terms of reading. I said that I will get back to reading in May, which was a complete lie. I currently have three core subjects this semester and it has been very hard. It has been especially difficult when all of the teachers remember a bunch of things that they forgot to teach during the semester, and then pile all of the tests and projects in the last week. I do not believe that I will have much time to read during the next two weeks because of my exams, but I am definitely excited to get back into it during the summer. I got a reading list that I can't wait to get through.
---